By: Chetan Jadhav
Dubai is probably the first priority for most people when one thinks about a holiday in the UAE or Middle East itself. After all, it's a city bursting with breathtaking architecture, shopping, dining and cultural gems in its every neighborhood. It therefore goes without stating that it's not an easy task to create a perfect Dubai checklist and ticks off all must-experiences. That's why we've done this part for you; just go forth and check out this list of top things to do in Dubai.
Visit Burj Khalifa
This sky-piercing structure is so iconic and striking that it's hard to skip this sight on any Dubai visit. And why wouldn't it be? First of all, it's the world's tallest building at an overall height of over 828 meters. Looking for a reason to glance into its interiors? Just get entry tickets to its 'At the Top' Observation Deck on 124th and 148th levels. Following a super-swift elevator that transports you to its observation deck in less than a minute, it allows you to take in the most panoramic views over Dubai's astonishing city skyline and beyond.
Soak Up a World of Shopping, Leisure and Entertainment at the Dubai Mall
Located next to Burj Khalifa, visiting this massive mall is another top Dubai things to do. Being one of the world's largest malls, it is occupied by over 1200 outlets, more than 200 distinct dining venues and of course, tons of leisure and edutainment experiences. Joined by kids? Be sure to take them to KidZania Dubai, Dubai Aquarium and Underwater Zoo etc. Want to keep your impulsive teen engaged? Get entry tickets to Ekart Zabeel. Moreover, there are attractions that appeal to every age group, mainly Dubai Ice Rink, Hysteria and VR Park which is also the world's largest Virtual Reality Park.
See the Brand-New Attractions of Palm Jumeirah
A trip to Dubai, in particular if it's your first time visit, is not complete until you explore Palm Jumeirah. This palm-tree shaped, man-made island is one-of-its-kind and a global icon in its own right. But if you've already seen it, still check out this stunning island for its latest sights including the View at the Palm Jumeirah and Palm Fountain. The View at the Palm Jumeirah gives you the most astonishing 360 degree views over the entire of Palm Jumeirah, while Palm Fountain is the world's largest fountain show that is definite to blow you away its choreographed aquatic performance in perfect harmony of music and lights.
Click a Picture against Burj Al Arab
Build in 1990s, Burj Al Arab continues to be one of Dubai's most magnificent structures. With its unique sail-shaped structure, it is one of the most photographed as well as the instragrammable spots in Dubai. For those who don't know, Burj Al Arab is one of the world's most luxurious hotels. A stay here may be for super affluent only, but you can take in its opulent interiors by reserving a table at one of its lavish venues.
Dubai brims with unmatched exuberance and pulsating energy all through the year. But if you want to slow down or just wish to escape from all at least for a few hours, desert safari is your answer. It retreats you to the region's tranquil and untouched desert landscape, while treating you with a generous dose of adventure and amusement. Enjoy the thrilling ever dune bash in a powerful 4X4 vehicle, enjoy camel ride, and discover the desert on your own with an exciting session of sandboarding or quad biking. Follow it up with a variety of activities (including henna tattooing, Shisha smoking, falconry etc) that shed light on the ancient Bedouin culture. Moreover, dependent you choose morning or evening desert safari, BBQ dining and traditional performances (such as Belly Dance and Tanura show) are included.
Discover Al Bastakiya Quarter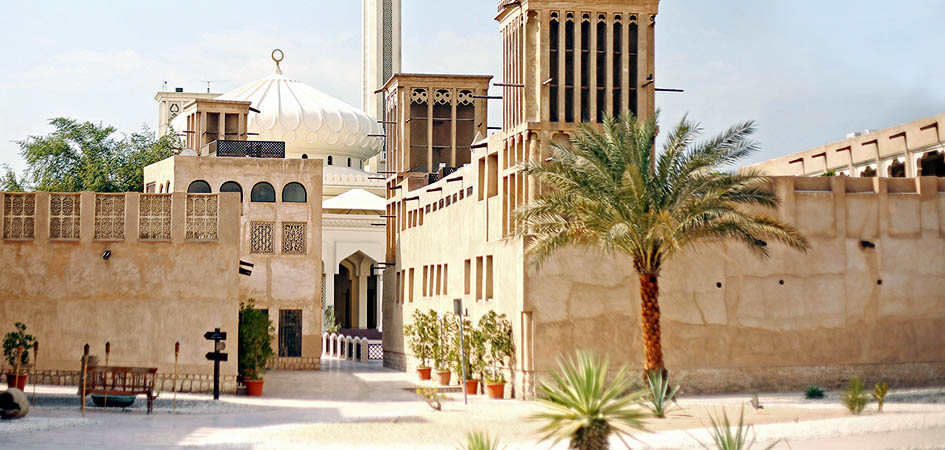 This is one part of Old Dubai that is packed with authentic Emirati charm. Also known as Al Fahidi Historical Neighborhood, this 19th century quarter is where the narrow picturesque streets and sand-colored dwelling of the pre-oil era is still preserved to its original state. Many of them are now converted into museums, art galleries and cultural institutions. Among the must-visits here areSheikh Mohammed Centre for Cultural Understanding, Camel Museum, and Dubai Museum that is housed in the region's oldest of its kind Al Fahidi Fort.
Visit Dubai EXPO 2020 Site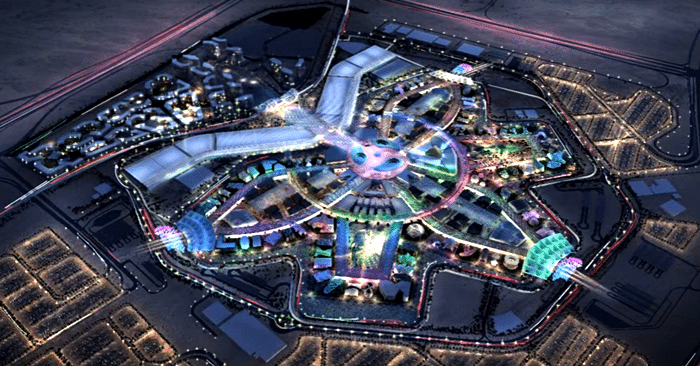 What if the much-awaited Dubai EXPO 2020 got postponed due to pandemic? Dubai is back in full force to host it from October 1st2021 to March 31st2022. So if you plan to visit Dubai in this time frame, don't miss out the EXPO 2020 Site in Dubai South! Its main theme is Connecting Minds, Creating the Future, supported by three sub-themes such as Opportunity, Mobility and Sustainability. Moreover, with close to 200 countries participating in the event, you can look forward to experience endless shopping, entertainment, and of course the latest in innovation and technology.
Sailing along the historical Dubai Creek or the super stylish Dubai Marina and taking in the city skyline from a different light on a dhow cruise Dubai is a must-do during your holiday. This allows you to glide by the intricate architectures, spot distinguished sights and even enjoy a lavish buffet style dinner onboard. You will further get to take in live shows such as Tanura during this approximately two hour cruise.
Experience the Ultimate Water Fun at AquaFun Dubai
For those craving for ample but a distinct dose of water fun and thrill should definitely add AquaFun Dubai on your Dubai bucketlist. Rightly so, it's the world's largest inflatable water park where you can have unlimited adventure and amusement on water, thanks to its 70 plus inflatables encompassing cool rides, slides, monkeybars, halfpipes etc. Furthermore, it's completely set outdoors and boasts of a striking location on JBR Beach with the most eclectic sights of the modern Dubai in the surrounding.
Enjoy Skiing in the Arabian Desert
Opened in 2005, this Dubai theme park would never go out of style as it continues to be the Dubaiites favorite summer hangout spot. That's not all, this snow-themed destination in Dubai is the first of its kind in the Middle East and further the third largest ski resort in the world. So come here any part of the year including when Dubai blisters at over 50 degree Celsius –this place is covered with tonnes and tonnes of snow at any given time, making it ideal for all snow activities such as skiing, snowboarding, sledging etc. Its highlights also include a vast snow park which is largest of its kind in the world.
Admire Dubai's Newest Attractions at Bluewaters Island
The newest waterfront neighborhood of Bluewaters Island is a hub of record-breaking sights. See the soon to be unveiled Ain Dubai – the world's highest observation wheel, experience the Middle East's first Madame Tussauds Museum, and of course, get the chance to walk into the world's largest 3D Art Museum, among others. Apart from these, it is home to the region's ultimate entertainment venue, Rotunda Dubai, which has hosted award-winning performances such as WOW show. It is a part of Caesars Palace Bluewaters Island – the only Caesars Palace property that you will find outside of Las Vegas
Discover an Oasis of Theme Park Fun at Dubai Parks and Resorts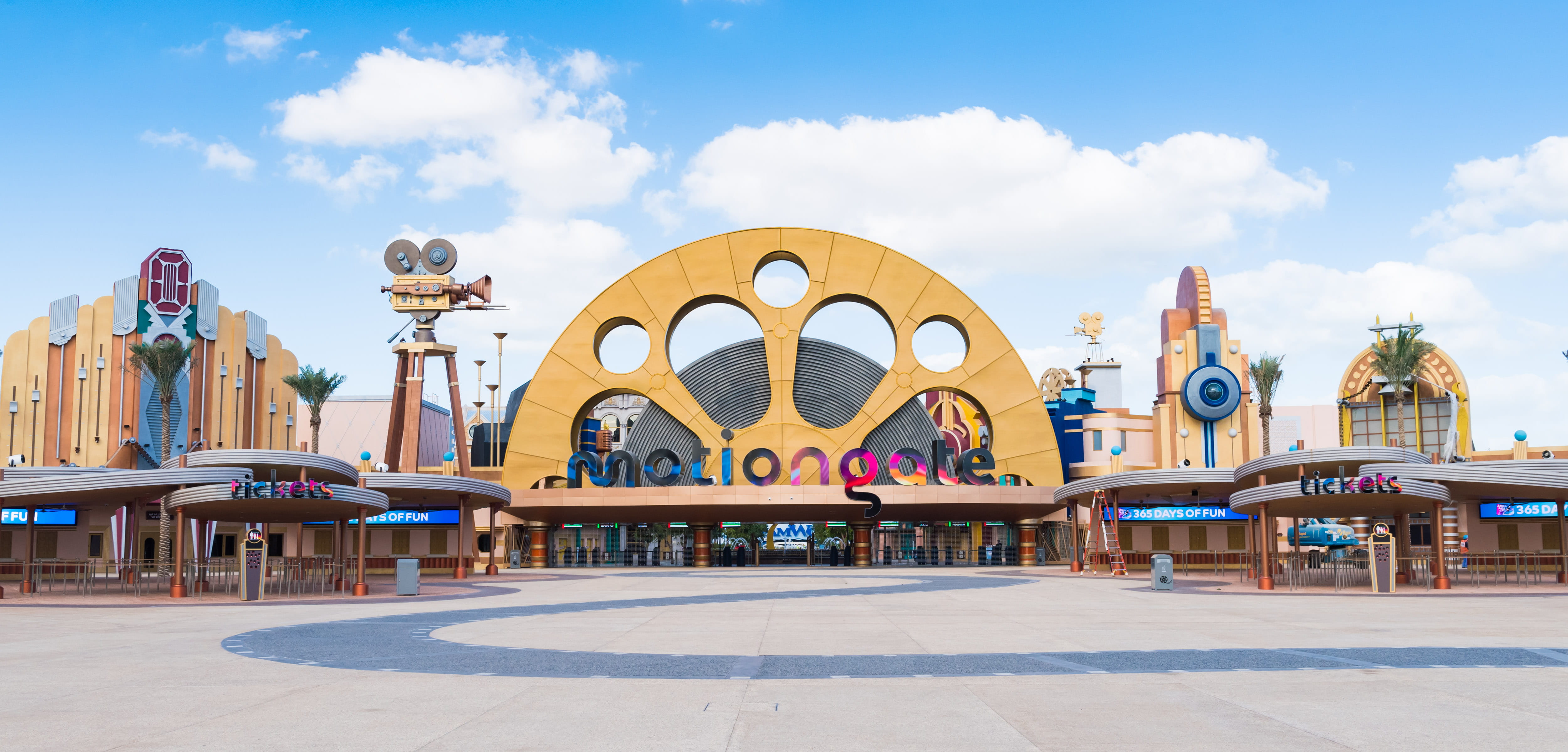 Whether you are a theme park fanatic or not, your Dubai trip remains incomplete withoutchecking out one of the theme parks in the city. There is the largest of its kind IMG Worlds of Adventure, game themed Hub Zero, and kid-exclusive Mattel Play! Town! That said, Dubai Parks and Resorts (DPR) is probably the most popular of all, especially for hardcore theme park fans, with four distinct parks in its ground, such as Motiongate Dubai, Bollywood Parks Dubai, LEGOLAND Dubai, and LEGOLAND Water Park. If you don't want to visit all parks, get the right pass that provides entry to one or two of your favorite DPR parks.
Ride Dubai Metro
Dubai is often considered an expensive city. But it is for budget travelers as well. Just take care of a few things; you will be able to tremendously cut down on your travel expenses. Pre-book your accommodations, airline tickets etc and get your entry tickets to important landmarks in advance. To get around in the city, use the public transport instead of private transfers. This includes spacious buses, amazing ferry options and of course, the longest of its kind Dubai Metro which is an attraction in its own right, being fully automated and driverless. Moreover, it's safe, spotless, and incredibly affordable.
Go on a Shopping Spree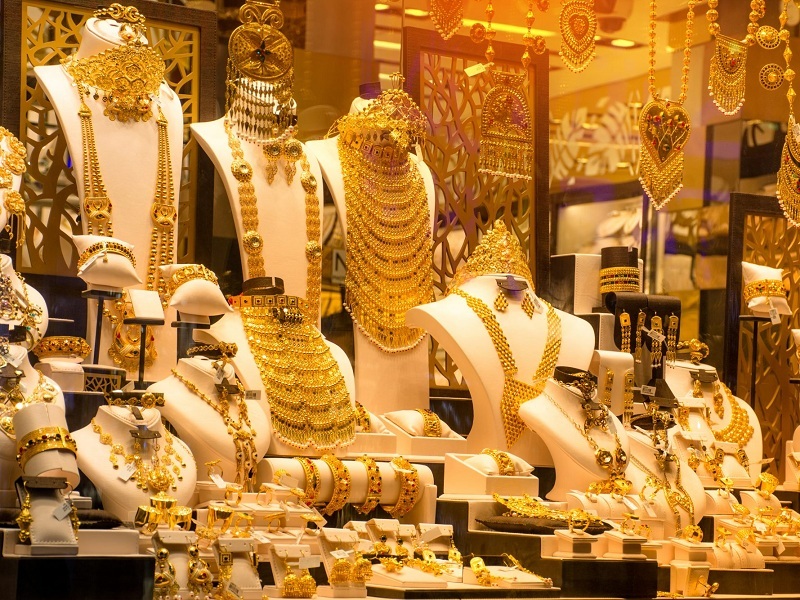 Dubai is handsdown a shopaholics' paradise. Whether you want to do some personalized designer shopping or even bargain shopping, the city caters to every budget and desire, with its over 70 massive malls and an array of souks (traditional bazaars) including the renowned Gold Souk. Furthermore, where else you will find an entire, one-month long festival dedicated to shopping? Yes, come here in January – February – you will get to be part of all joie de vivre and cool festivities of Dubai Shopping Festival (DSF.)
Sign Up for a Sky-High Activity
The city skyline is great to see from both land and water, but seeing it from above on an aerial tour such as helicopter ride or seaplane tour is an experience of par excellence. But if you want add insane kind of adventure and fun to it, sign up for a session of Sky Diving. This allows you to feel the thrill of the lifetime as you jump out of the aircraft from a height of more than 10,000 feet and freefall at a speed of over 120 miles per hour. If you find it scary or too daring, try XLine Dubai – it's the world's longest and fastest urban zipline. With an expert team to support you throughout, it lets you like fly a superhero over the glitzy sights of Dubai Marina.
Conclusion
Dubai is a dynamic and ever-evolving city that entices first-timers and those who revisit alike. And with this above list that comprises both classic experiences and latest attractions, we assume that it caters to every interest.