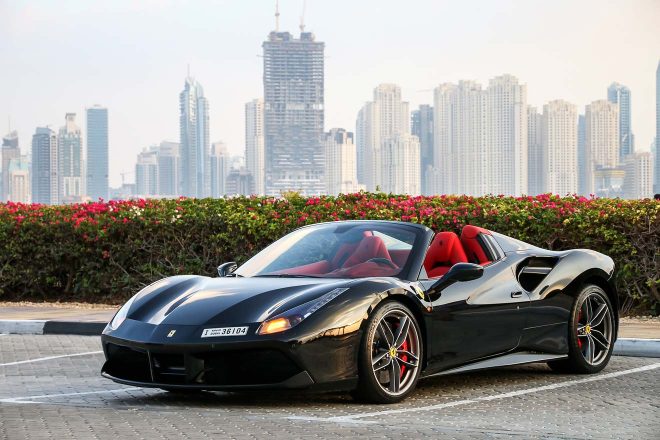 If you are thinking about renting a car in Dubai, that could be the best idea you have ever had because it will improve your Dubai trip in so many ways!
We all know that relying on public transport and even taxis to get to the best spots in the city and/or country is many times a pain and can be quite time consuming. It's something that definitely tests my patience!
The advantage is that Dubai is a place built for driving. With its fantastic road network and high quality highways, you won't have any problems navigating the city and its surroundings by car while admiring the wonderful and scenic avenues and desert landscape.
Contents [hide]
If you are going to rent a car in Dubai, there are many things that you have to take into account. Considering it is a pretty special country with its own culture and different rules, renting a car can be quite a challenge. But do not worry – everything is possible, and it is actually quite a popular choice for tourists!
I can help with everything from prices to road rules and other practical info to help you have a perfect, uneventful car rental experience in Dubai:Check the rates here
FIRST OF ALL, DOES IT MAKE SENSE TO RENT A CAR IN DUBAI?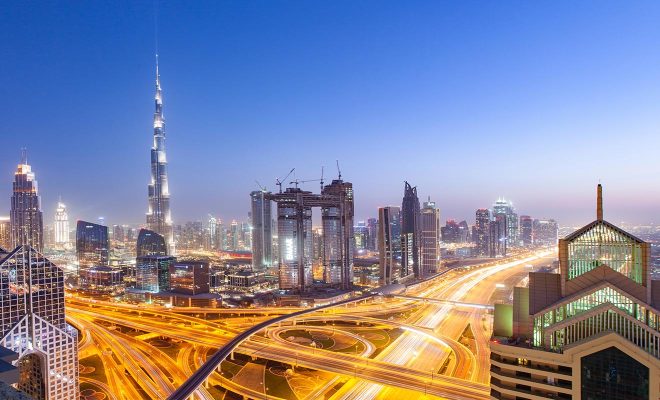 There are so many reasons why renting a car is an amazing idea for your Dubai trip. But if you are still doubtful, I have listed them below so you can make an informed decision:
Dubai is a city designed for cars, with great major roads which guarantees safety. The diverse nationalities of the drivers guarantee that signs are easily readable and comprehensible.
You will end up saving money. The public transport system is not very reliable and won't take you to all the places that are worth visiting. And taxis are affordable but the price can take a toll on your budget when going to attractions or landmarks that are a bit away from the city. If you're going low cost, renting a car in Dubai might be a better idea, especially if you know that you are going to be moving around a lot!
The freedom and independence of driving your own car is quite literally all you need in order to explore the best places that Dubai has got to offer.
You can choose from an amazing range of cars; from economy cars to the best high end cars out there, Dubai has it all!
If you are into adventure driving and going exploring, there is really no better place to do this than the Emirati desert. You can have endless amounts of fun!
BASICS OF DRIVING IN THE UNITED ARAB EMIRATES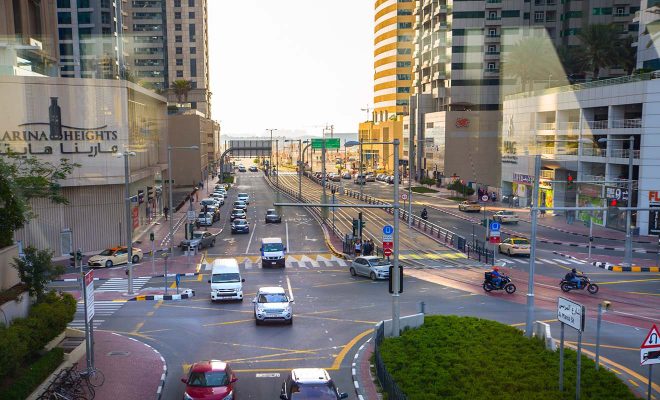 Even though there are many advantages, there are also some road and driving rules that you have to take into consideration before you decide to rent a car, such as the following:
They drive on the right and pass on the left (just like in most of Europe and the US)
The minimum driving age is 18 years old, although you can only rent a car if you are over 21 years old and for some supercar rental companies you would only be able to drive their cars if you're over 25.
If you are from one of the Gulf Cooperation Council Countries (GCC), the US, Australia or a European country, you don't need an International Driving Licence as you'll be able to drive with your own licence as long as you hold a tourist visa. For all other nationalities, make sure you obtain an international driving licence. Check the list of countries here.
That being said, keep reading below to know all the best tips on renting a car in Dubai:
1. HOW TO FIND THE BEST CAR RENTAL PRICES IN DUBAI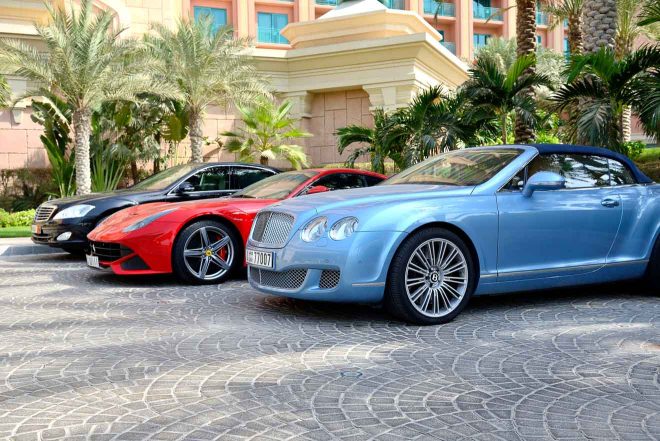 The first question we ask ourselves when thinking about whether to rent a car in Dubai or not is, of course: How much does it cost to rent a car in Dubai? Is it even worth it?
Let me answer this for you! Public transport in Dubai works well but it does not cover the whole city. This either prevents you from going somewhere or forces you to get a taxi, which really adds up! If you are planning on making the most of your visit to Dubai, and maybe do one or two day trips, I say that it is definitely worth it!
NOTE: The car rental market in this country is quite a competitive sector, which can only mean one thing – there are higher chances you'll find some affordable, cheap car rentals in Dubai! To check which company offers you the best rates you can either check each rental company's website or use RentalCars, which allows you to compare car rentals in Dubai on the same website and helps you find the best price for your trip!
It is actually better to use this than check individual rental companies, as this website compares all prices from all the providers available (even the tiny local ones). They have a best price guaranteed policy and if there's any trouble with your rental company because they didn't provide the service expected, you can claim your money back through RentalCars!Check the rates on RentalCars here
HOW IT WORKS: You just need to enter the dates when you want to hire your car, the location, pick up/drop off times and there you go! It will show you each car selection depending on the different companies in the city and the car type. You can even select if you'd like an automatic or a manual car using the filters!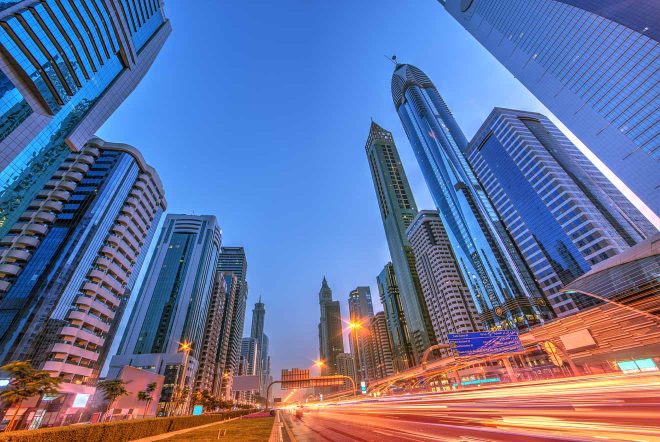 For instance, I have researched 4 car types that you could be interested in and I have found the average price depending on the season.
So, if you want to rent a car in Dubai, the rates per day are more or less the following:
Economy Car: High Season – $US 62, Low Season – $US 62
Mini Car: High Season – $US 75, Low Season – $US 68
4×4: High Season – $US 88, Low Season – $US 88
Luxury: High Season – $US 195, Low Season – $US 170
As you can see, prices in Dubai don't change dramatically because of the high season (November to March) or low season (April to October). Dubai gets tourists all year round even in summer when temperatures are quite unbearable!
ABOUT THE DEPOSIT: The car rental company will hold a sum of money on your credit card for the deposit. Do NOT give your deposit in the form of cash because I have heard about companies that scam people this way and you will never get your money back. So, card payment is always preferred. Keep in mind it might take up to 2 months for your bank to credit your card the money after you return the car.
READ MORE: The Smart Way to Buy Tickets to Burj Khalifa
1.1 GAS PRICES IN DUBAI
You are now going to a country where fuel is not really scarce! This means that, because petrol is rather affordable all throughout the Emirates, car hire would be a smarter way to go as a means of transport in Dubai, and it's especially cheap for those travelers coming from Europe!
Here are some sample prices of fuel per liter in Dubai at the time this article was written:
Super 98 – AED 2.24 ($US 0.61)
Special 95 – AED 2.12 ($US 0.58)
Diesel – AED 2.41 ($US 0.68)
You can check the current fuel prices here.
1.2 PARKING PRICES IN DUBAI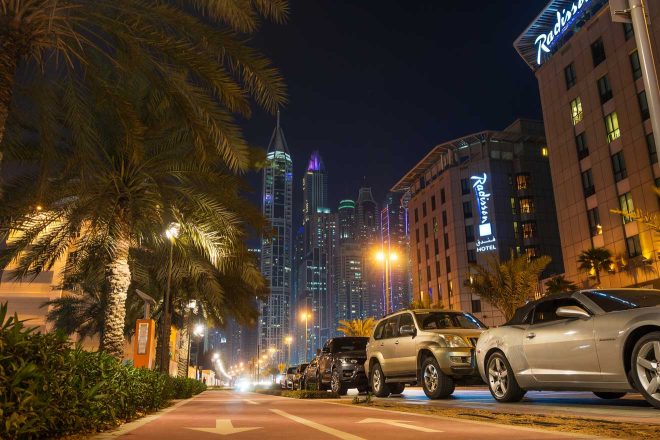 When travelling to Dubai, there's a certainty: you will be visiting plenty of malls! As explained in my things to do in Dubai post, malls are great not only for their shopping facilities, but because they also hold attractions and restaurants and are a great option to spend the day away from the heat!
Usually there are no parking fees in the malls for less than 3 hours from Sunday to Thursday but this can vary per mall. As a general rule, parking is usually free on Fridays, Saturdays and public holidays.
For instance, if you'd like to check the status of the Dubai Mall parking, you can check so here.
Regarding parking on the street, the prices differ depending on location, type of parking and duration. The good news is that you can park for free on Fridays and public holidays, and people with disabilities can always park for free.
PRO TIP: Check out this parking guide in Dubai, it provides LOTS of info about this topic!
2. THINGS TO CONSIDER BEFORE CHOOSING YOUR RENTAL CAR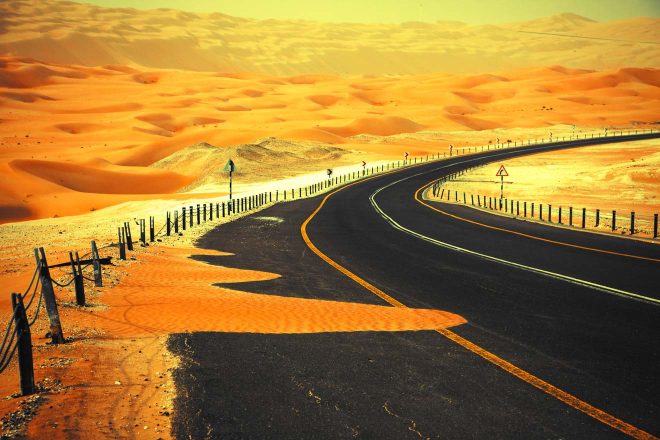 There are several things that you might not think about before renting your car, but these are crucial! If you are used to renting cars, maybe some of these things will be obvious to you, but believe me, it's so useful for those newbies that don't have that much experience!
If you are going to travel around the country, make sure you choose a car where you'll be able to fit your luggage and all your travel companions. There is nothing worse than finding out that the car you have selected is a tiny matchbox and you can't even fit your luggage!
Even though we all have Google Maps nowadays, make sure that you have a proper GPS tracker in your car. It will come in handy from the very first moment of trying to find your way to your hotel in Dubai!
If you are maybe thinking about going to Oman: Make sure that you have all the permits necessary to travel abroad from your rental company! (I will explain all the necessary documentation for your Oman trip at the end of the article, in the bonus section).
Cruise control is so handy when travelling long distances. It might not be necessary for those city trips but if you're planning on leaving the city, it is the best invention ever!
RELATED READ: Things to do in Dubai in 5 Days – Perfect Itinerary
3. WHICH CAR TYPE TO CHOOSE IN DUBAI
When choosing a car rental in UAE, depending on the trip that you want to experience you would have to get one or another type of car. For instance, if you are going to be navigating the city's roads you might want a safe but speedy car, or if you're planning on doing some dune bashing, you would want to get a sturdy 4X4!
I have divided this into 3 categories for 3 different types of travelers:
3.1 City Trooper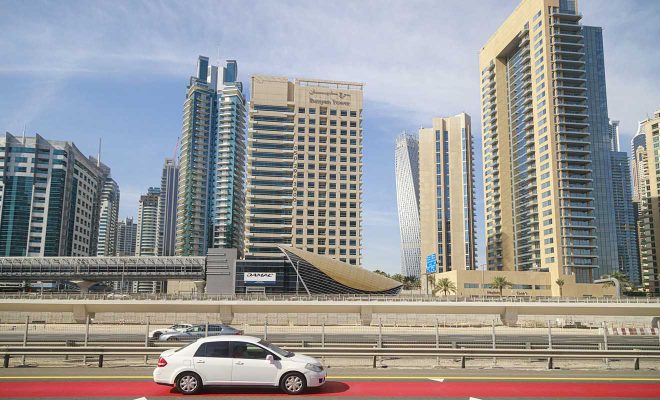 RECOMMENDED CAR TYPE: Economy car or mini car
Yes! It is possible to get cheap car hire in Dubai! If you are planning on staying in town and would like to explore the city enjoying the independence of having your own car, you should get a budget rental car in Dubai such as a simple compact car! Depending on the number of people that you are travelling with (and maybe the size of their luggage) you are going to get either an economy car or a mini car. The pros? By getting a small and economical car, you would consume way less gas than in a big and faster car and therefore you will spend less money! 😉
PRICE: US $60 to US$ 75 per day
3.2 Off-road desert adventurer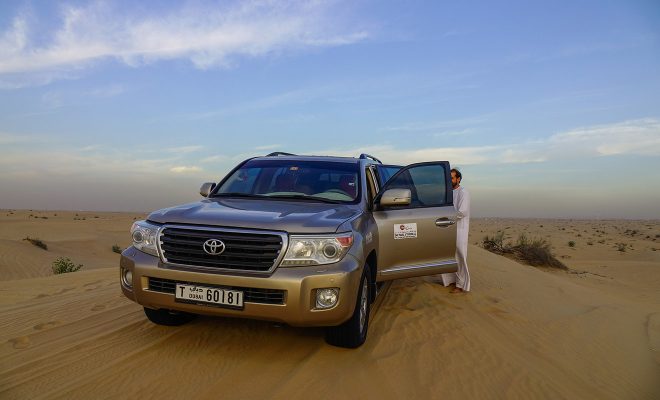 RECOMMENDED CAR TYPE: 4×4 Car
If you are thinking about having some fun driving around the Dubai Dunes, you should definitely rent a 4×4! This is the best way to explore the Dubai desert and it is so much fun for those that enjoy off roading. Read my Dubai itinerary article or jump to the bonus section where I explain everything you need to know about a self-drive desert safari!
IMPORTANT: If you are going to drive around the Dubai desert, you better be an experienced off road driver as it's no piece of cake and it is pretty easy to get lost!
PRICE: US $90 per day
3.3 Family getaway
RECOMMENDED CAR TYPE: Medium or large car
Are you traveling with your family to Dubai? Are you thinking of doing a day trip to Abu Dhabi or even to Oman? Then you should choose a medium car or even a large car. These types of cars can be quite spacious, so you should be able to fit your luggage and your family, and if your budget allows it, you can rent a luxury car and enjoy its speed on the Emirates major highways.
PRICE: $US 60 to $US 200 per day
3.4 Like a boss!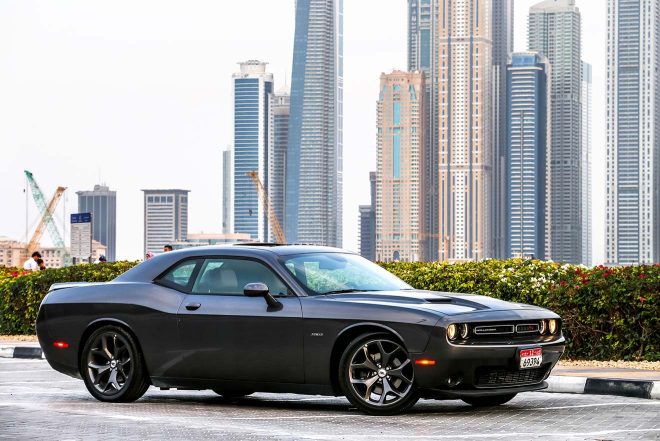 RECOMMENDED CAR TYPE: Luxury car
If you decide to splurge and go for a luxurious car there is really no better place than Dubai! These luxury options are always a tad more expensive but if you can afford it I would definitely say go for it!
Through My Rent A Car (attention: don't confuse it with myrentalcar.com – there's a small name difference, but the companies are not related in any way) you can rent premium cars such as the latest Ferrari, Lamborghini or Maserati in the market for pretty reasonable prices. This is one of the best companies out there for this kind of cars, having a wide variety of cars, even luxury SUVs.
PRICE: US $175 to US $900 per day for a premium car through Myrentacar.
4. THINGS TO CONSIDER WHEN PICKING UP YOUR RENTED CAR
Now that you have decided on the car, here are some things to keep in mind on the day when you pick it up:
Inspect the car from the inside and outside and take pictures of any possible scratches it comes with. You can make this a habit anywhere you go because it's very useful to do it so you won't have to pay additional fees for damage or scratches you didn't make yourself.
Ask the rental company for a number to call in case you have any troubles with the car/road
Check that the car documents are in place
I don't think they make cars without it any more, but still, check that your AC is working. If it doesn't it will be hot like hell, and most of the times you can't open the windows as it will be sandy
Ask them about returning the car: do you just leave it at one of their offices or will somebody be there for the drop-off?
PRO TIP: Moreover, when returning the car, you usually just drop off the keys and they do inspect the car after you leave. I would also take pictures of it when you return it, just in case!
5. CAR INSURANCE FOR YOUR RENTED CAR IN DUBAI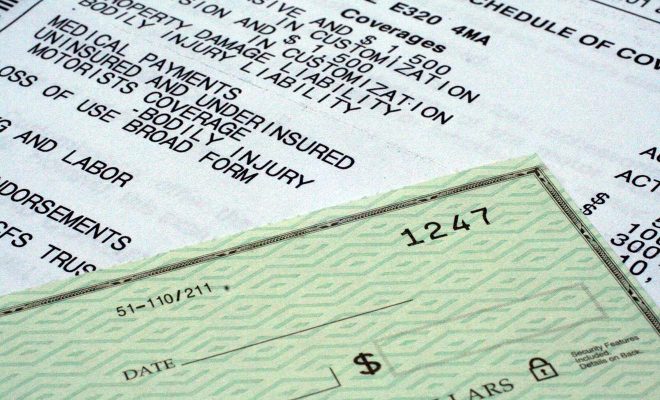 Car insurance is not something to look at lightly and car rental companies know that! That is why they do the best they can to protect you. In the Emirates, the law requires rental companies to provide third party liability insurance inclusive of the rental price, however, there are certain optional insurances that you can get on top of that:
Loss Damage Waiver (LDW) – you will be covered if the car is damaged or stolen;
Personal Effects Cover – you will be covered in case of theft of your belongings from the rental car;
Personal Accident Insurance – you will be covered for medical costs in case there's an accident.
In most cases, car rental providers would offer you several insurance options during the rental process. Also, some banks offer rental car insurances abroad options; it might come with your credit card free of charge, which is a common practice in the USA for instance. Check in with your bank – maybe they have it, you will save quite a bit of money this way!
IMPORTANT: If you are thinking about going off road and doing some dune bashing, you should get in touch with your car rental company to see if they will offer insurance for that or if it's even allowed. Some of them do not allow you to go off roading in their rental cars and it is better to know this before hand! Make sure you double check your insurance excess to avoid any unpleasant surprises.
IMPORTANT 2: It is advisable to not go by yourself; it's better to always go in a group of two cars or more. Driving in the dunes requires certain skills and it is definitely not for newbies at off roading!
PRO TIP: In case of an accident, you can always dial 112 or 999 from your mobile phone.
READ MORE: Best Hotels in Dubai: From Luxurious to Budget
6. ROAD TOLLS (SALIK)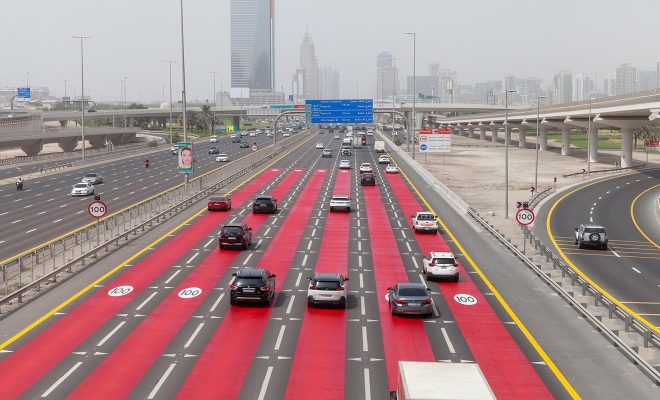 Because Dubai is such a new city with such great infrastructure and roads, the fact that there are frequent road tolls does not surprise me.
Road tolls or "Salik" cost AED 4 (US $1.09) per crossing and you can find all of them here.
Dubai has an electronic toll road system, so everytime you go through a toll, you will be automatically charged using the salik tag from your windscreen. When you rent a car, the rental company will place a deposit on your credit card for these tolls and when you return the car, they'll only keep the total sum for all the tolls you went through while driving their car.
IMPORTANT: There is no cap per day for toll roads so you will be charged every single time you go through one! But you can, of course, try to avoid them by selecting the 'avoid tolls' option from your GPS or by having a look at the toll map before heading off on an adventure!
7. WATCH OUT FOR ANY POSSIBLE ADDITIONAL FEES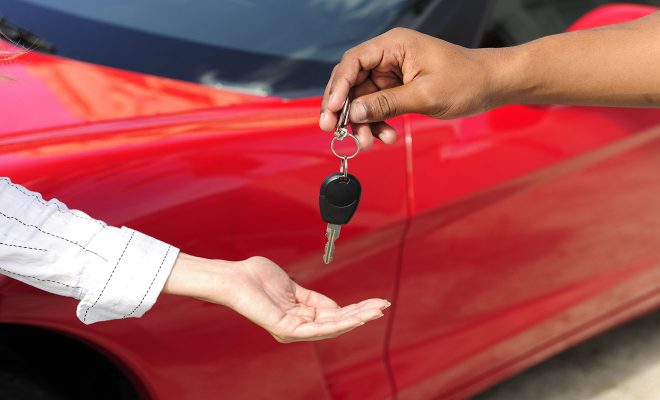 If you have experience with renting cars you might know that there are always some extra charges to consider. The rental company charges you for the rental of the car but if you'd like to include any add-ons you are most likely going to be charged for those, just like anywhere else in the world.
Have a look at what those add-ons might be in my list below:
6.1. Insurance
Rental cars do not have insurance included in the price on a general basis (apart from third party insurance) and you would have to purchase this as extra. For instance, to cover for accidents, key loss and car theft should cost you around US $15 per day.
As mentioned above, I recommend you at least get loss and damage waiver protection to avoid any charges for anything that could happen to your rental car.
NOTE: I would also recommend you get personal accident insurance for yourself (not only for the car), – it is likely that you have it included in your travel insurance already. Moreover, many credit cards include insurances like these. For instance, a friend of mine was able to get covered for a helicopter ride after a pretty bad accident skiing thanks to a random credit card that she didn't even use!
6.2. GPS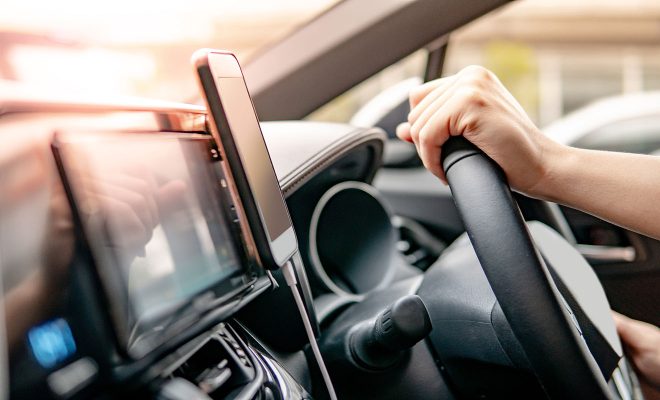 Having a GPS device in your car must be usually paid as an extra as well, although it depends on the car you chose. Unless you have a phone equipped with data that is fully functionable in the Emirates, I strongly recommend purchasing the satellite navigation add-on!
6.3. Fines
The fact that cars in Dubai go over the speed limit is no surprise as many people own supercars and the roads are very well built. Still, I strongly advise you not to do it or you'll have to watch out for fines! Speeding is frowned upon in Dubai and can get you tickets for up to US $900, depending on how many km/h have you exceeded the limit by.
Have a look at some examples of fines here:
Exceed the limit by 10 to 15 km/h would cost you a US $80 fine.
Exceed the limit by 80 km/h would cost you a US $900 fine.
Running a red light would cost you a US $300 fine.
Using your phone while driving (unless it's handsfree) would cost you a US $250 fine.
6.4. Tolls
Apart from this and as mentioned previously, tolls are quite frequent throughout the Emirates but you can always try to work your way around it with a good GPS.
For these toll fees and for other fines, most rental companies place a deposit on your credit card, which is usually between AED 1.000 (US $272) (if taken from a credit card) to AED 2500 (US $680) (if taken from a debit card).
IMPORTANT: You will usually need to leave a deposit even if you have full insurance for tolls! As mentioned before, I advise you NOT to pay your deposit in the form of cash as there are some companies that scam people and you will never get your money back. Also, keep in mind it might take up to 2 months for your bank to remove the money after you return the car.
6.5. Fuel tank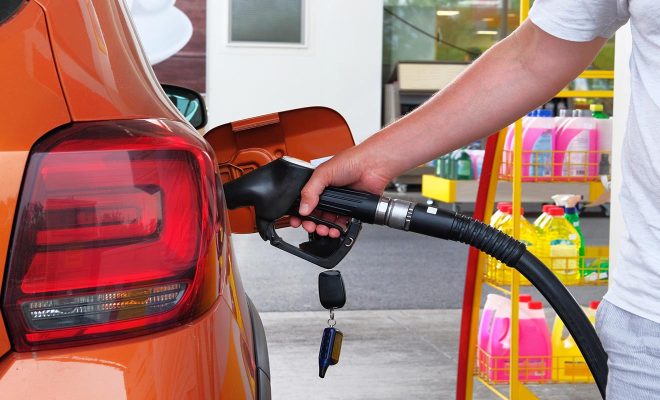 The usual policy regarding the fuel tank is the full-to-full policy. This means that you will be provided with a full tank at the beginning of your rental period, so you don't have to worry about filling it up right when you land. Do not forget to refill the tank to the same level when you return the car. Otherwise you will be charged (usually much above market price for the gasoline).
6.7. Location
Depending on where you would like to pick up and drop off your car, you might get charged a certain fee. For instance, car rentals at Dubai airport are considered a premium location and entail a 15% higher fee than car rentals in the city.
So, for example, these were the prices when this article was written:
If you are renting an economy or mini car in Dubai you would pay US $38 per day if you pick it up at the airport and just US $33 per day if you pick it up from your hotel in the city!
If you are using RentalCars, you can select the location of your rental car depending on where you would like to pick it up and compare the prices right away – it is easy!
NOTE: Keep in mind that Friday is a holiday in the Emirates, so often times it is not possible to return your car on that day!
8. DRIVING LICENSE REQUIREMENTS IN THE EMIRATES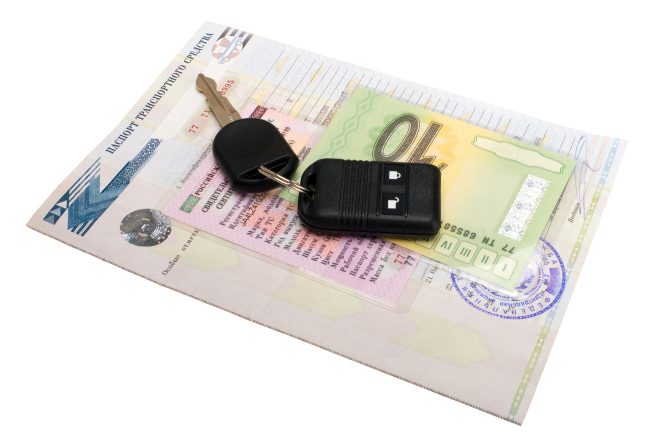 There are several things to keep in mind and some paperwork to sort through before deciding to rent a car, such as the following:
You must be 18 years or older to drive a car but 21 years old or older to rent it.
If you are from one of the Gulf Cooperation Council Countries (GCC) or a European country, you don't need an International Driving Licence. You can drive with your own driving licence as long as you are on a tourist visa. Check the list of countries here.
If you are not from one of the Gulf Cooperation Council Countries (GCC) or a European country and as long as you are on a tourist visa, you would have to get an International Driving Permit (IDP) from your home country before you travel to Dubai. Make sure that you always carry this with your own driver's license from back home and passport!
If your visa situation changes and you stop having a tourist visa, you will have to get a UAE driving licence.
9. DRIVING RULES IN THE EMIRATES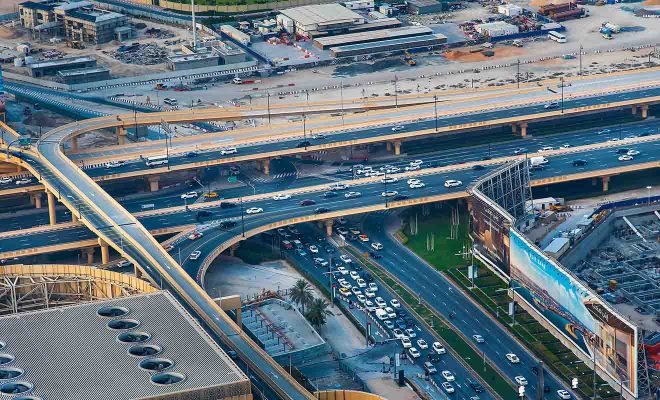 Driving rules in the Emirates are important and not following them can carry serious fines and severe safety issues. Make sure you have a read of the driving rules below so you are on top of all that is expected of you as a driver in the Emirates!
You will be driving on the right-hand side of the road and passing on the left. This will be normal for people that come from the US and most European countries. However, it will be the opposite as those coming from countries such as the UK and Australia, so watch out!
If you are driving with your kids, remember that if they are between 4 and 8 years old, they have to sit in a booster seat. And no child younger than 13 years old is allowed to sit in the passenger seat. Make sure you let your car provider know so they can make all the arrangements.
It is, of course, required to wear your seatbelts.
It is not allowed for drivers to use their phones unless it is through a hands-free set.
Make sure you respect all the road rules-Dubai doesn't joke around when it comes to fines!
All cars must be insured and registered, so make sure your rental agency gives you all the required paperwork.
Don't drink and drive, not only for the possible fines but for your own safety. When I say this, I mean not even one beer! Blood alcohol level has to be 0, otherwise you risk being charged up to US $5,000 in fines, being deported or even been thrown in jail!
Last but not least, speed limits are always clearly signaled and are usually as follows:
Motorways: 100-120 km/ph (minimum speed being 60 km/ph)
Urban Areas: 60 km/ph
Residential Areas. 40 km/ph
PRO TIP: Use Waze App to get real life updates about speed limits on a particular part of the road you are on.
READ MORE: Best Dubai Tours – from City to Helicopter Tours
PUBLIC TRANSPORTATION OR CAR HIRE?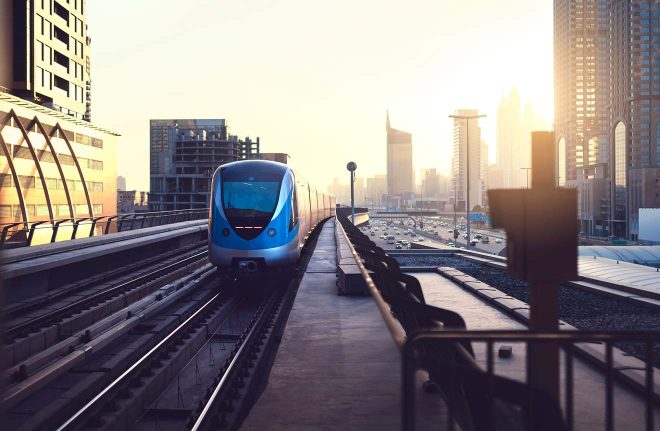 If you need some more facts to help you decide whether or not you should rent a car during your holidays, I have created a little list of pros and cons of renting a car vs getting public transportation.
PUBLIC TRANSPORTATION
PROS:
Environmentally friendly
If you are not planning on traveling much, it can be a cheaper option
Cheaper if you're travelling by yourself
CONS:
Less freedom
Will not take you to all the places that you want to visit, and you will sometimes have to get taxis
CAR HIRE
PROS:
Fuel is cheap
If you are planning on traveling around a lot, it can be a cheaper option
Great for families
Lots of freedom and independence to travel anywhere
Great roads
CONS:
Less environmentally friendly
Drivers in Dubai are from all over the world, so you need to be a confident driver and expect the unexpected.
BONUS 1: HOW TO RENT A FERRARI (OR LAMBORGHINI) IN DUBAI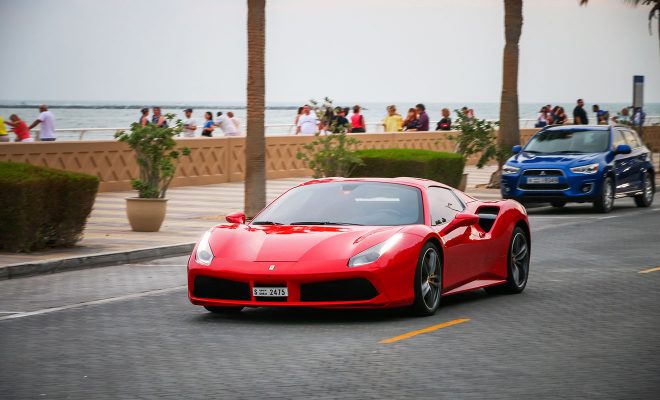 When travelling to Dubai, one can't help but think about splurging and over-indulging, and if that means that you have to rent a Ferrari for the day, well then so be it!
Once you arrive in the city you will realize that the number of super cars is quite high and supercar rentals in Dubai are very popular! These can create a sudden need of wanting to try out what it is like to drive one of them. And I understand that completely!
That's why there are several luxury car hires in Dubai that cater to people just like you and that rent Ferraris or Lamborghinis by the hour, the afternoon or the day!
A legitimate and very popular rent a car company in Dubai when it comes to renting a supercar such as a Ferrari is Myrentacar, where you can choose from a fleet of Ferraris and Lamborghinis or even rent a Porsche in Dubai! This company is reliable and has great reviews!
Here are the sample prices I found:
LIFE HACK: I found a great life hack that I just have to share with you! If you want to hire a luxury car such as a limo or a Ferrari for only one hour to drive around and take some cool pics, I found this great website with amazing prices! It's a great way to save money and still rent a luxury car in the city, most of the times with less than US$80 per hour! Also, it's a great website that locals use to search for other types of discounts (hotels, restaurants) – it's similar to Groupon for the UAE. So cool, right?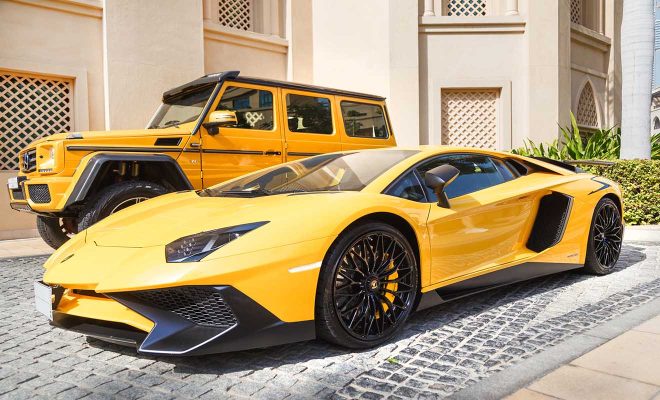 NOTE: Bear in mind that there are additional costs that sports car rentals in Dubai will charge you in order to allow you to drive one of their supercars. After my research, I have realised that this varies quite a lot depending on the provider, but for instance, if you are under 25 years old, many providers won't let you hire their super cars, while for SuperCarPerHour you can be under 25 but you would have to pay an extra AED 250 (US $68) for this. Regarding the deposit, they usually hold a good chunk of money on your credit card, which is usually from AED 500 (US $136) to AED 5,000 (US$1,360)
NOTE 2: It is considered standard practice that they ask you to send a scanned copy of your documents online when renting supercars in the Emirates in order to avoid scams. HOWEVER, they can also ask you to send a photo of your credit card; it is up to you to take the risk but I would personally never do it!
PRO TIP: Check out Sheikh Zayed Road (E11), Jumeirah Road (D94) and Al Wasl Road as all three are great roads to drive around with your supercar!Check the rates on Myrentacar
BONUS 2: HOW TO ORGANIZE A SELF-DRIVE DESERT SAFARI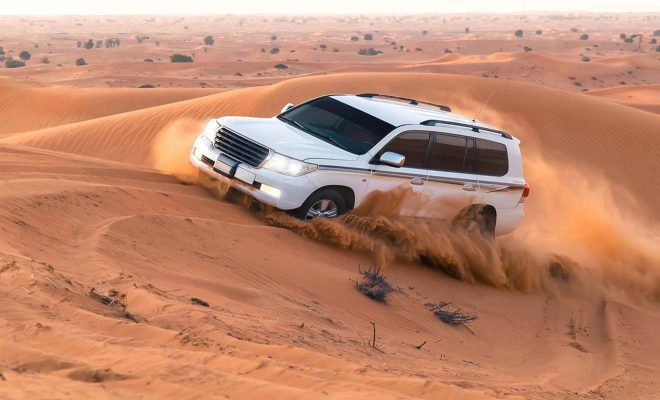 Driving in the desert by yourself is definitely a divided topic among travellers! For those interested in dune bashing and desert exploring that don't feel like being driven around and are brave enough to venture into no man's land in Dubai, it is possible! However, I do not advise it unless you are an expert off-road driver.
It is important that you keep in mind that you will have to rent a 4-wheel drive and that your driving skills need to be up to the task! Make sure that you are on the same page with your rental car provider as most of them don't allow this type of activity when lending you their cars, as it is really easy to get stuck in soft sand. Also, make sure you are never by yourself and you have at least one other car travelling with you just in case something happens to one of them!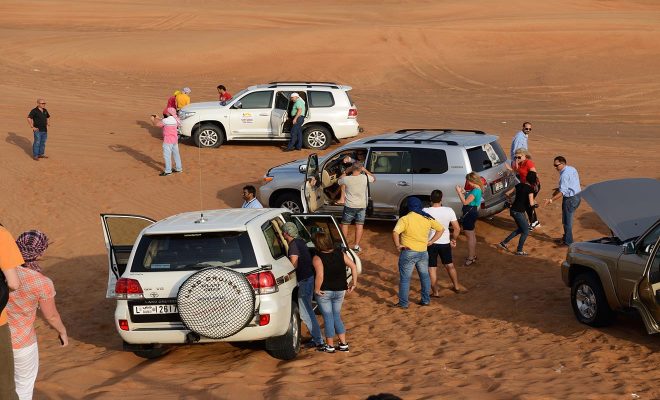 Of course, always stock up on water, food and supplies and maybe some shisha and picnic mats to make the experience extra Middle Eastern. There are several spots where you can enjoy a great view and an awesome drive with scenic views of the dunes such as Liwa or Al Qudra!
Alternatively, you can always stay on the road and enjoy the beautiful scenery! What most people do is drive on the roads and park their car on the side of the road when they see an interesting spot. Then they get out of their cars and venture by foot! But make sure not to go too far into the desert, as you can easily get lost!
IMPORTANT: I can't emphasize strongly enough that it is very important that you are experienced driving with a 4-wheel drive in rough terrain and that you never go wandering into the desert by yourself. If you are a little unsure, check out my Best tours in Dubai article, where you'll find the best desert tours from the city with a guide!
READ MORE: Dubai for Kids – Best 14 Attractions for Children
BONUS 3: CROSSING THE BORDER AND TRAVELING TO OMAN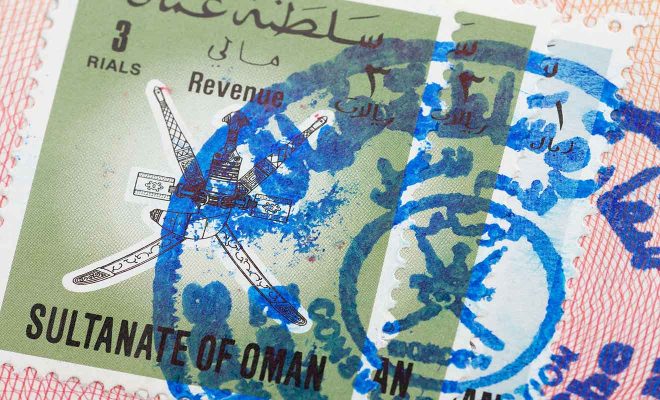 Now that you know everything you need about renting a car in Dubai, maybe you're thinking about your future road trips, am I right? A great plan is to go to Oman!
Muscat is just 4.5 hours away from Dubai and this makes a great opportunity to visit 2 countries in one trip!
However, there are several things to keep in mind when travelling to Oman with an Emirati rental car as you will be crossing a border in the Middle East! These are better solved beforehand with the rental company (only a few companies allow border crossing, by the way), so it would really help you out if you decide whether or not you are going to visit Oman BEFORE your Dubai trip!
Here are some things that you need to have with you before you start your road trip to Oman:
Proof that you are allowed to drive the vehicle or NOC (No Objection Certificate) provided by the rental company.
The registration card and a letter from the rental company allowing you to cross into Oman.
Car insurance that covers you in the Emirates and Oman – ideally provided by your rental car provider; however, you can always purchase an Omani insurance plan at the border for around AED 100 (US $25) to AED 120 (US $30) for a 7-day period.
Passport and valid visa, which I will explain below.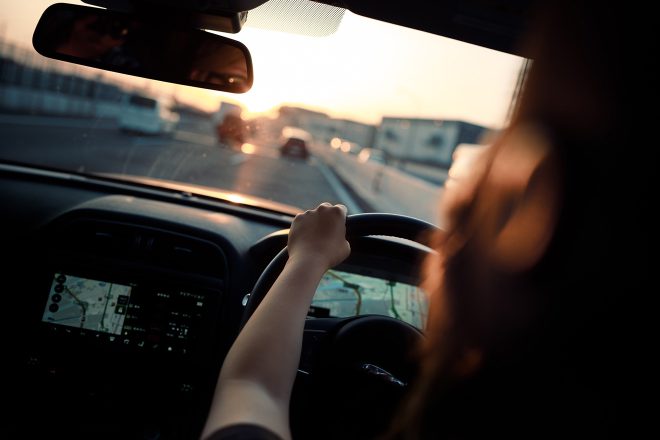 Regarding your visa in Oman, it's important that you check on the official website as conditions may vary depending on your nationality. Since February 2019, tourists are not able to apply for visas on arrival and would need to apply for an e-visa here.
NOTE: The Emirates has an exit tax of AED 35 (US $10). However, there is no exit tax in Oman so when you make your way back to Dubai, you will only need to get a stamp as you will most likely be able to get a free entry visa (check whether this applies to you here).
NOTE 2: Make sure you have a valid passport with at least 6 months validity, if not you will not be let in!
IMPORTANT: Watch out with the border crossings! The Wadi Al Biyah border crossing is closed to foreigners and only accessible with a 4×4! You will have to go through the Al Dhara border crossing which should take from 30 minutes to 2 hours depending on how busy it is. Do bear in mind that it can get a bit crowded on weekends and public holidays!
BONUS 4: ROAD TRIPS IN DUBAI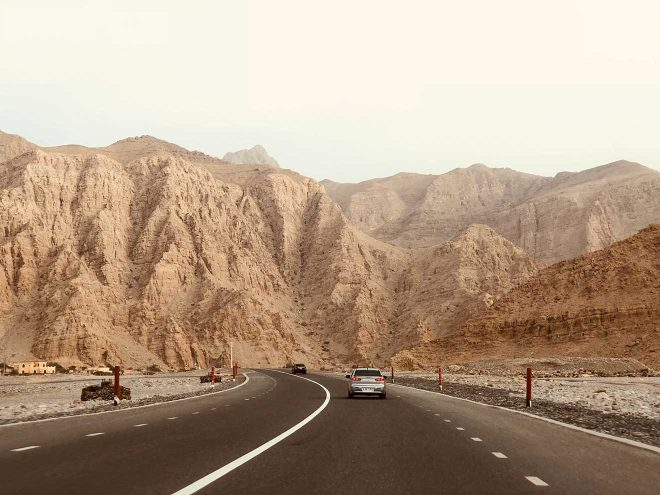 Road trips are my favorite thing when travelling! There is no greater feeling than driving freely through an unknown country and following your hunches on which way to go or which route to take, which often leads to the best unexpected adventures!
Having a car gives you that great advantage and you can go wherever you want without having to pay for a pricey tour, as public transport throughout the Emirates is so scarce!
I have researched the best road trips from Dubai that will make your trip a once in a lifetime experience-check them out below:
Dibba – Located on the East Coast of the Emirates, it's a perfect place to enjoy some snorkeling, hiking or just swimming in the Gulf of Oman!
Jebel Al Jais – Located at 1800m, it is the highest point of the Emirates and a perfect spot for hiking and trekking lovers!
Al Ain – For a scenic road trip, head to Al Ain! An oasis in the desert, it offers natural springs, the greenest nature in the Emirates and all these with a view of the mountains!
Hatta – This mountainous region with its historic Hatta Village makes for one of the best and most popular Dubai getaways!
Abu Dhabi – There is not much to say about the capital of the Emirates apart from it is a must day trip if you are lucky enough to have your own car!
If you'd like to learn a little bit more about the day trips that you can take from Dubai you should have a look at my things to do in Dubai post where I explain the best ones!
---
CONCLUSION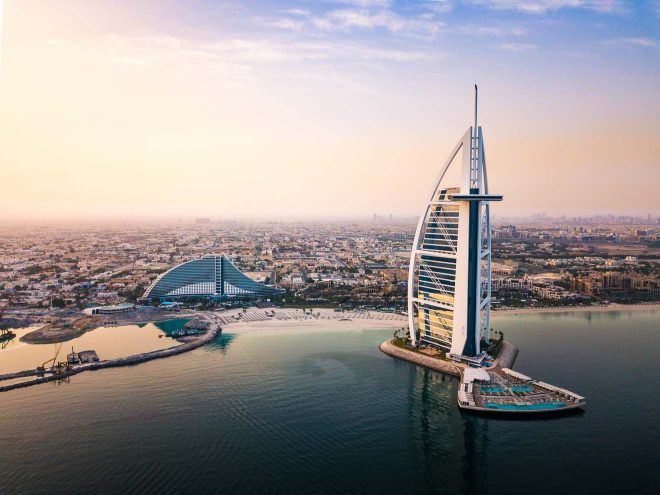 I hope now it's a little bit clearer for you on how to go about renting a car in Dubai. I have done plenty of research for this article so you don't have to go through the same!
If you follow my tips, you'll be able to select the best car hire in Dubai for you, so you will have a great experience that will only add more value to your Dubai trip.
From luxury car hire in Dubai to more affordable car rentals, I have explained above all the best tips to rent a car and the way to find the best car rentals in Dubai!
Don't let little car troubles ruin your vacation, be prepared, book in advance, read the terms and conditions, drive carefully and I am sure you will have an awesome trip!
I hope this helps and let me know in the comments below if there's anything else you would add!
Happy Travels!